THIS IS OUR NEW CANNONDALE QUICK SERIES BIKE
WE HAVE QUICK SERIES IN STOCK PRICES STARTING AT $499.99
BIG SALE ON ALL CANNONDALE BIKES IN STOCK ** 9310 E. JACKSON SELMA, IN. PH.765-282-2453    WE ARE THE CANNONDALE DEALER IN THE MUNCIE AREA   WE ALSO HAVE COMFORT HY-BRIDS IN STOCK ADVENTURE 2 AND 3 COME IN CHECK US OUT *** NEW HOURS FOR 2016 OPEN 10 AM *** CLOSED SUNDAY & MONDAY
NEW EVO VANTAGE ROAD BIKES 14 SPEEDS ALMINUM FRAME
EVO ROAD BIKES ON SALE $349.99 AND $449.99 SAVE!!
CANNONDALE ADVENTURE 3 COMFORT HY-BRID 21 SPDS
FULL ALUMINUM FRAME_ALLOY QR WHEELS_SHOCK_FORK
SUN EURUS 3 WHEEL RECUMBENT 24 SPD ALUMINUM FRAME
LONG BIKE LITE WEIGHT HIGH PRESSURE TIRES ON SALE $ 1799.99
SUN ELECTROLITE ALY 8S U18 26 EBIKE GY *w/BATTERY
GREAT ELECTRIC BIKE COME IN AND CHECK IT OUT
ALL ADULT 3 WHEEL BIKES IN STOCK BIG SALE
FAT TIRE LADY'S CRUZER 1 SPD, & 7 SPD *
COME IN AND CHECK OUT AND TEST RIDE OUR FAT TIRE BIKES ON SALE
COME TO THE SHOP TO SEE THE RALEIGH LINE OF BIKES
VISIT GOLDMANS BIKE SHOP *** 9310 E.JACKSON, SELMA, IN. ** PHONE 765-282-BIKE(2453)
JOB OPENING AT GOLDMANS BIKE SHOP APPLY AT 9310
EAST JACKSON * SELMA, IN. 47383 PH. 765-282-BIKE(2453)
SUN STEP THRU PEDAL FORWARD COMFORT
COMES AS A 1SPD. 3SPD. 7SPD. FULL ALUMINUM FRAME
** 24SPDS. HYDRAULIC BRAKES RAPID FIRE SHIFTERS **
THIS IS THE GT TRANSEO 3.0 PERFORMANCE HY_BRID ON SALE NOW!!
CHECK OUT OUR SUN RECUMBENT BIKE LINE * OR CALL 765-282-BIKE(2453)
CHECK OUT THE FULL LINE OF BICYCLES AT GOLDMANS BIKE SHOP * PH.765-282-BIKE(2453)
ADULT 3 WHEEL 1 SPEED BIG SEAT HIGH BARS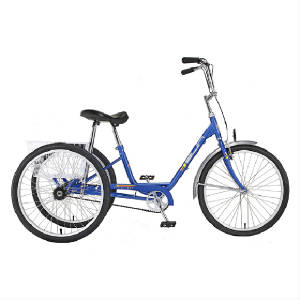 BIG TRACTOR TYPE SEAT
ECO-TAD RECUMBENT 7 OR 14 SPEEDS VERY COMFORTABLE
WE HAVE A BIG SELECTION OF 3 WHEEL RECUMBENT'S_SALE_$1050.00 & UP
Goldmans bike shop has been in business for over 44 years! our present location has been a bicycle shop GOING ON 60 years and still going strong. We are a complete sales & service shop, we repair all makes of bicycles, we have large selection of parts and accessories in stock and if not in stock we can order and have for you in 1 to 2 days. We carry a complete line of Raleigh, Diamondback bicycles.we also carry Schwinn, Sun, GT. We have a large selection of comfort, hybrid, bmx, mountain, Recumbent, Road, Fixed gear track bikes. You need to come in and see for yourself the best bike shop. our location is 3 miles east of the Muncie bypass on hi-way 32 E. the address is 9310 E.Jackson Selma,In.47383 phone 765-282-bike(2453)
Special Offer
PAY WITH CASH!! NO CHARGE NO CHECK AND SAVE 3% ON YOUR NEW BIKE PURCHASE
SPECIAL SALE on Raleigh, CANNONDALE, GT, Diamondback & Schwinn, comfort or hy brid bicycles come and check them out.
**NEW ** **HOURS:OPEN: TUESDAY thru FRIDAY 10am to 5pm Sat.10am to 4pm, CLOSED * SUNDAY & MONDAY -
How To Order
We accept visa, mastercard, discover, credit cards. CASH is the best we give discounts for cash on some things. Checks We don't like to take but we do. Cash is still the best it doesn't cost us to take cash.

NEW ECO-DELTA 3 WHEEL. RECUMBENT 7 OR 14 SPEEDS
we carry other sun recumbents is stock: FROM>>> $959.99 & UP
9310 e.jackson Selma,In.47383
Phone: 765-282-BIKE(2453)